WHY COOK DINNER TONIGHT? Drive-thru SPAGHETTI DINNER today from 3:30 -6:00. Even if you didn't pre-order, there is plenty available!! Dinner included pasta, meatballs, salad, bread, and cookies for dessert! Family of 4 meals for $30.00 or Adult meals for $10.00. Thank you DeLallo Italian Marketplace for your generosity!!

Don't forget to place your Chick-Fil-A Day orders by Friday, October 16, 2020. An order form MUST accompany your payment.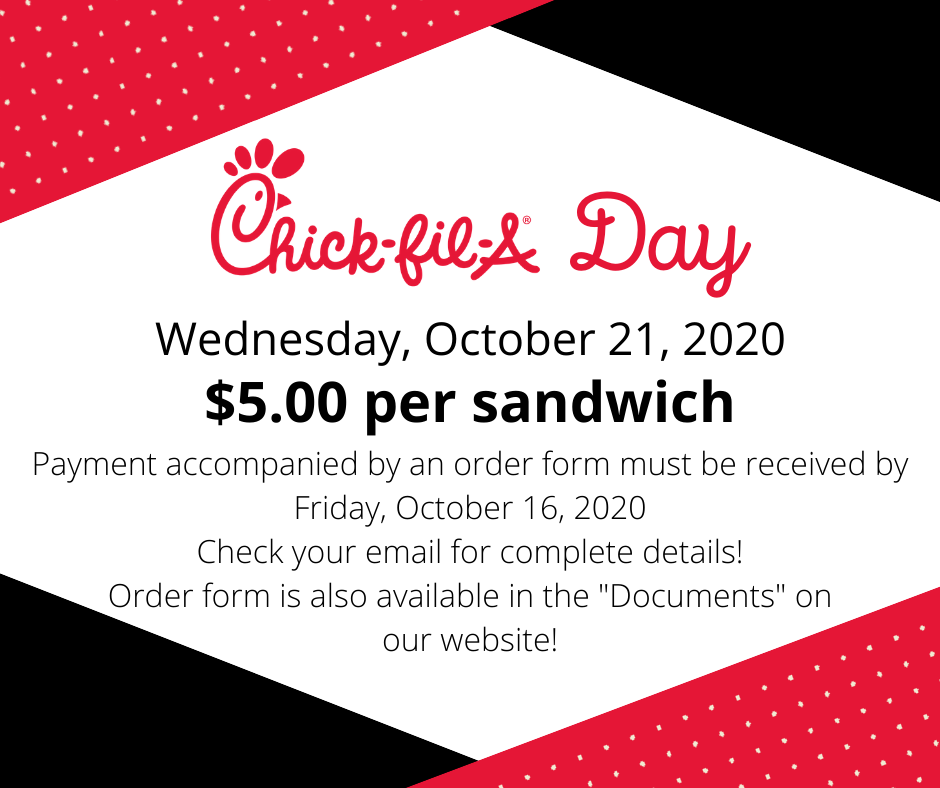 Today is National Custodial Worker's Recognition Day! Miss Dawn and Mr. Vinny are pretty awesome. They both work tirelessly, cleaning and disinfecting. We appreciate them so much and did a few special things today to show them how much we care!!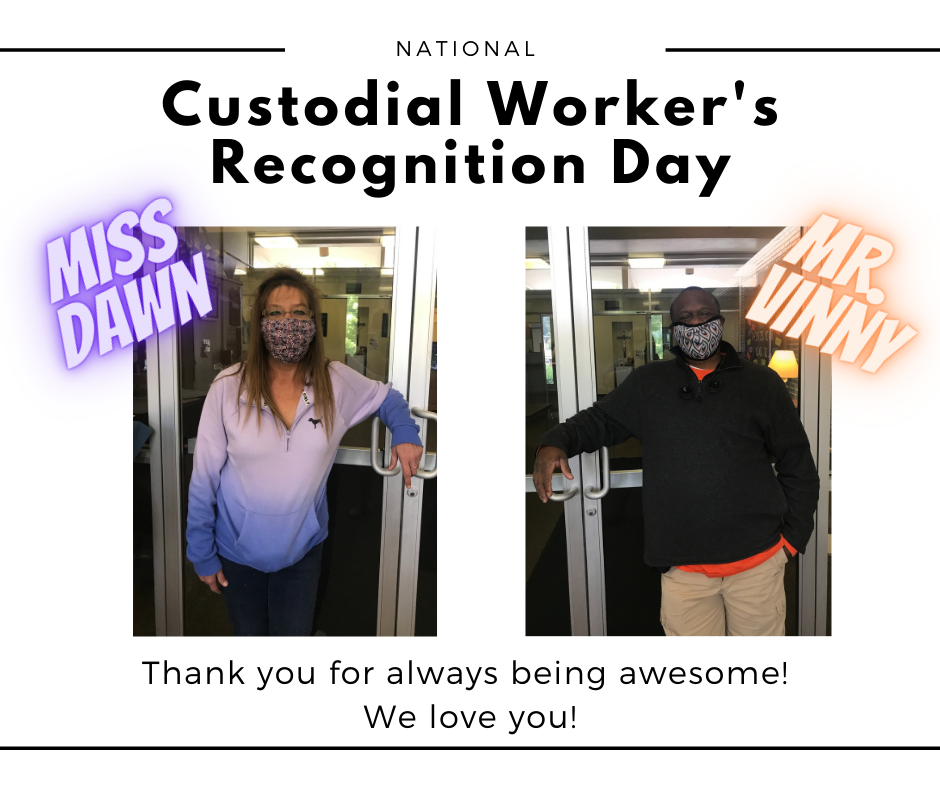 Our friend, Marcia Marko surprised us all today with beautiful masks in our school colors. THANK YOU from the bottom of our hearts!!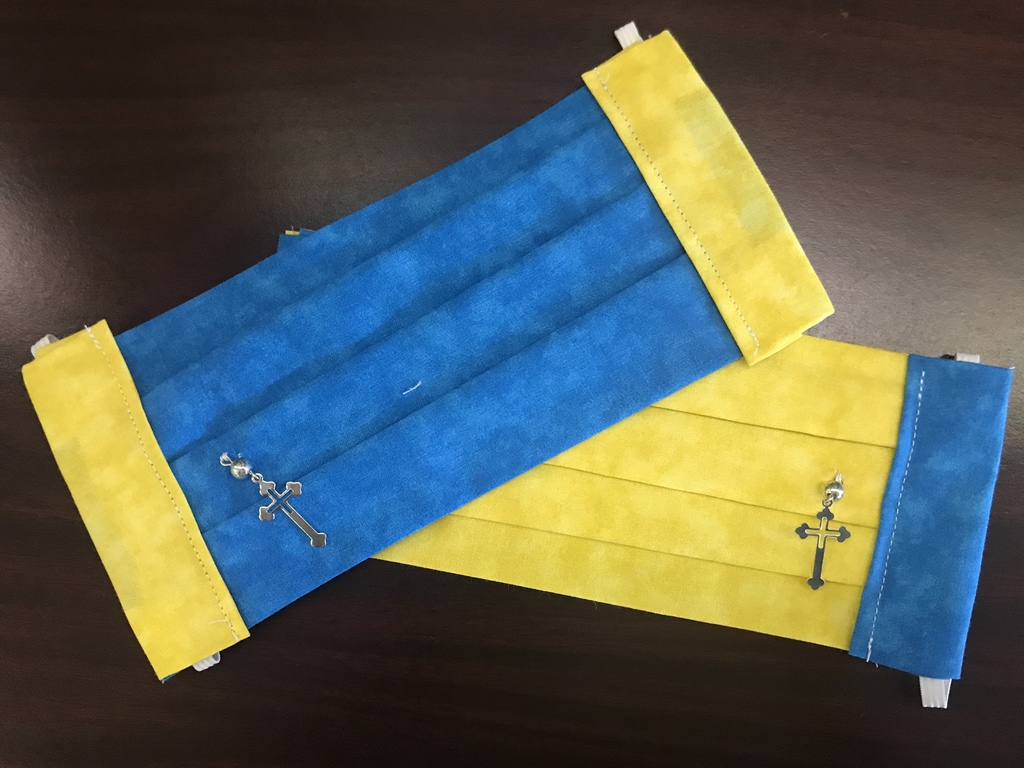 Diocese of Pittsburgh Delays the First Day of School - Details on the school website. Click on the Important Notice Sticky Note to Read the Press Release.

Preschool 4 had a butterfly party to end Letter B Week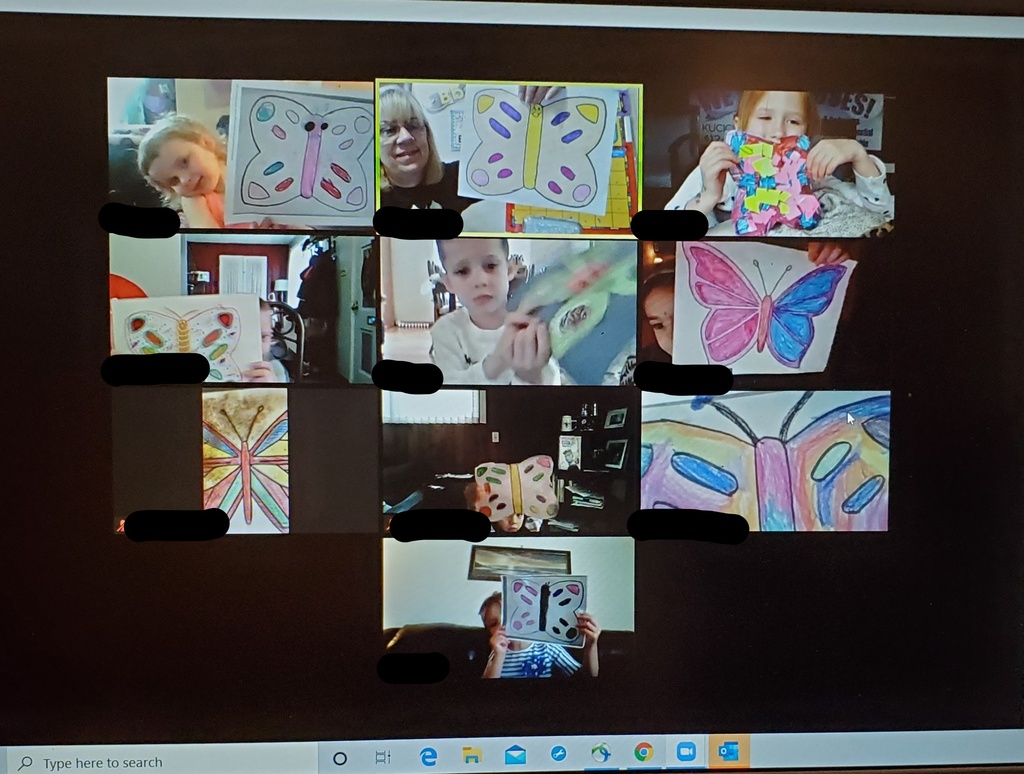 Happy Earth Day from Preschool 3!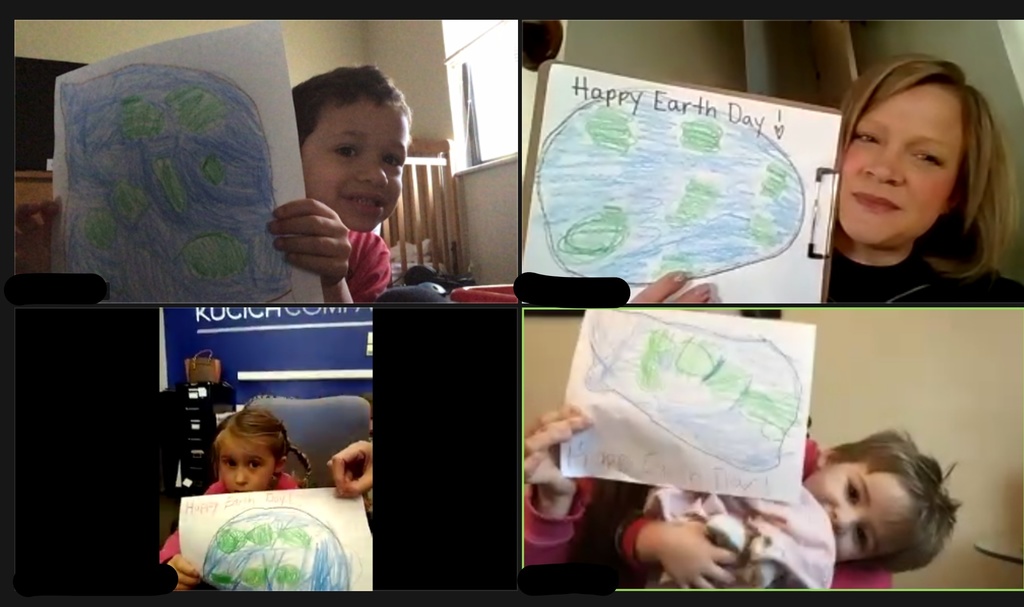 On Friday, Preschool 4 had an elephant parade to celebrate E week!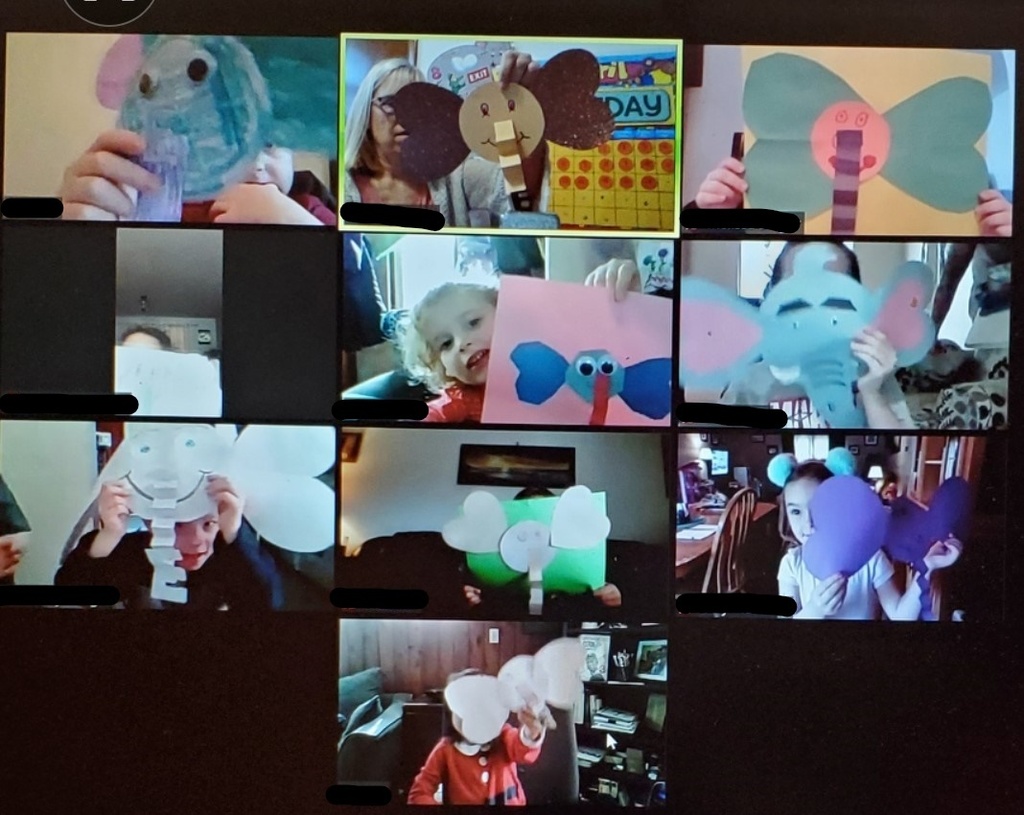 A Special Promise of Mercy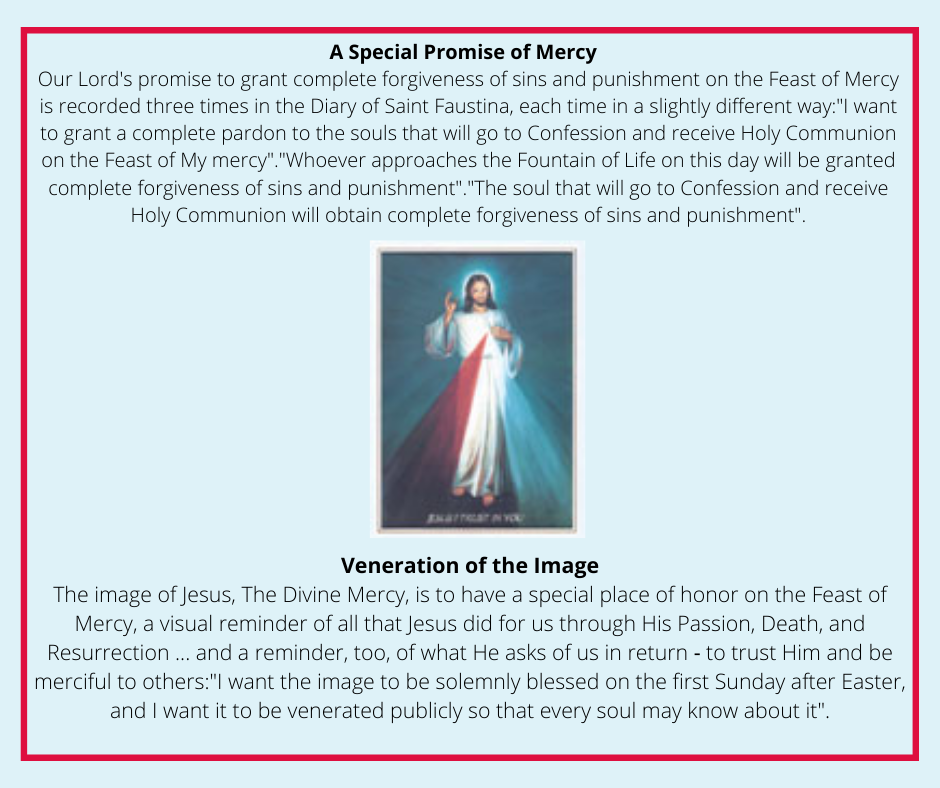 The Mary of Nazareth Girl Scout Troop sent Girl Scout cookie and snack baskets to local police stations, EMS and hospitals to show our appreciation to first responders and health care workers.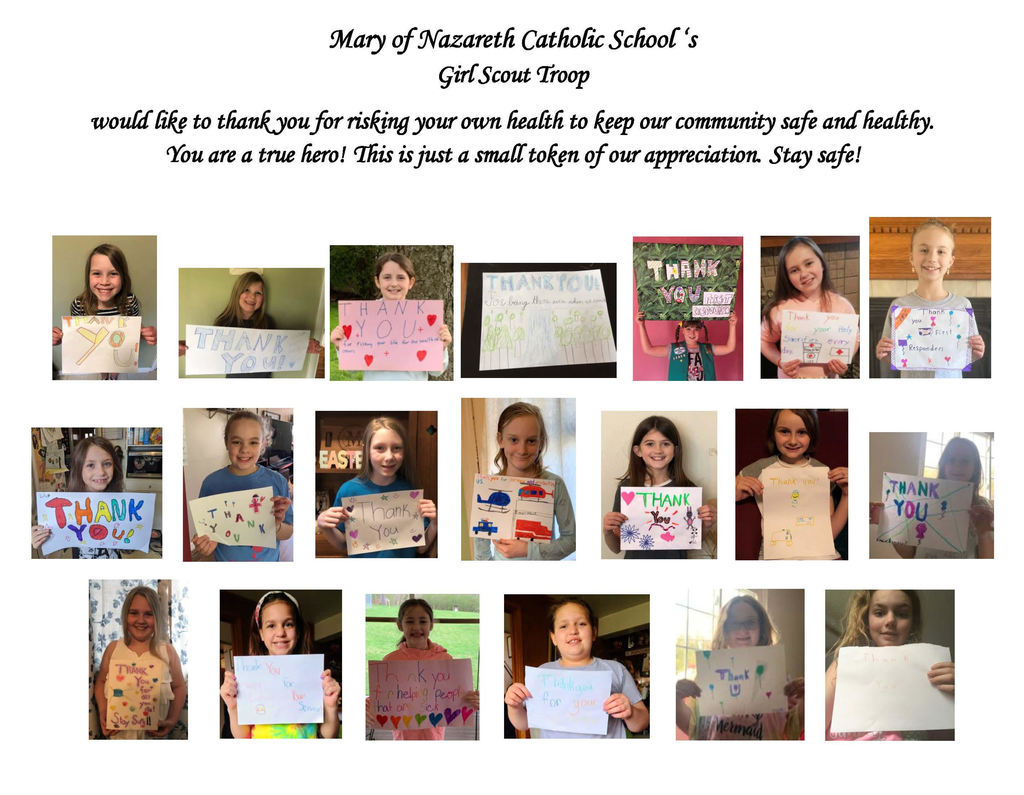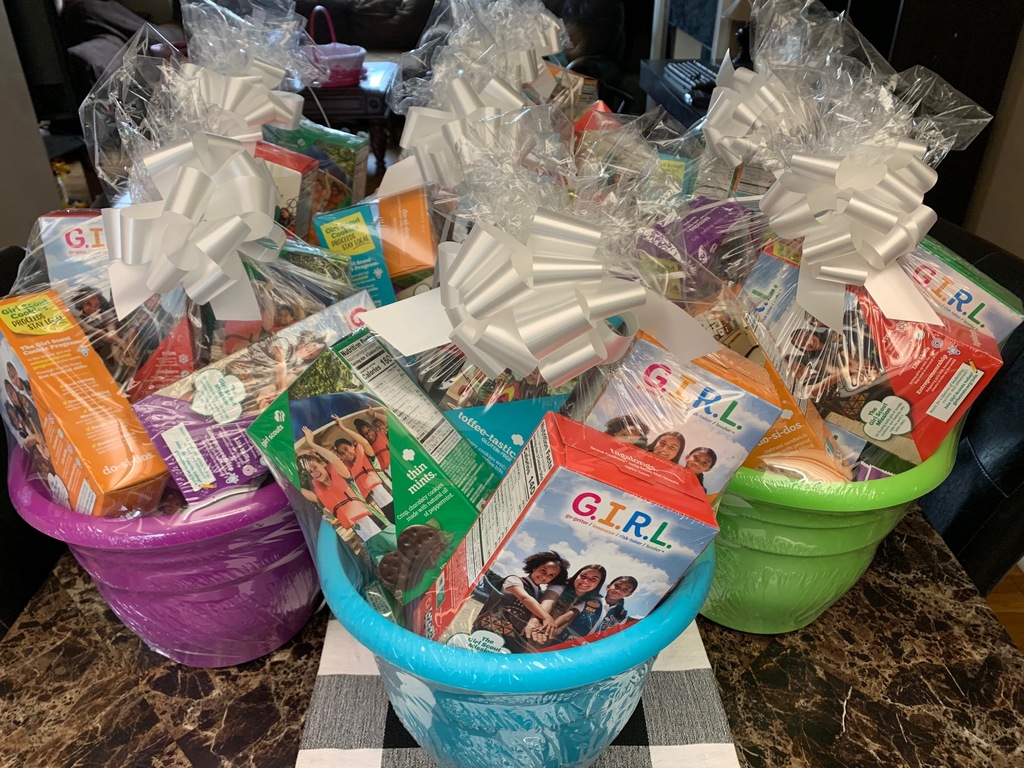 Preschool is doing a great job using pennies to add numbers to 5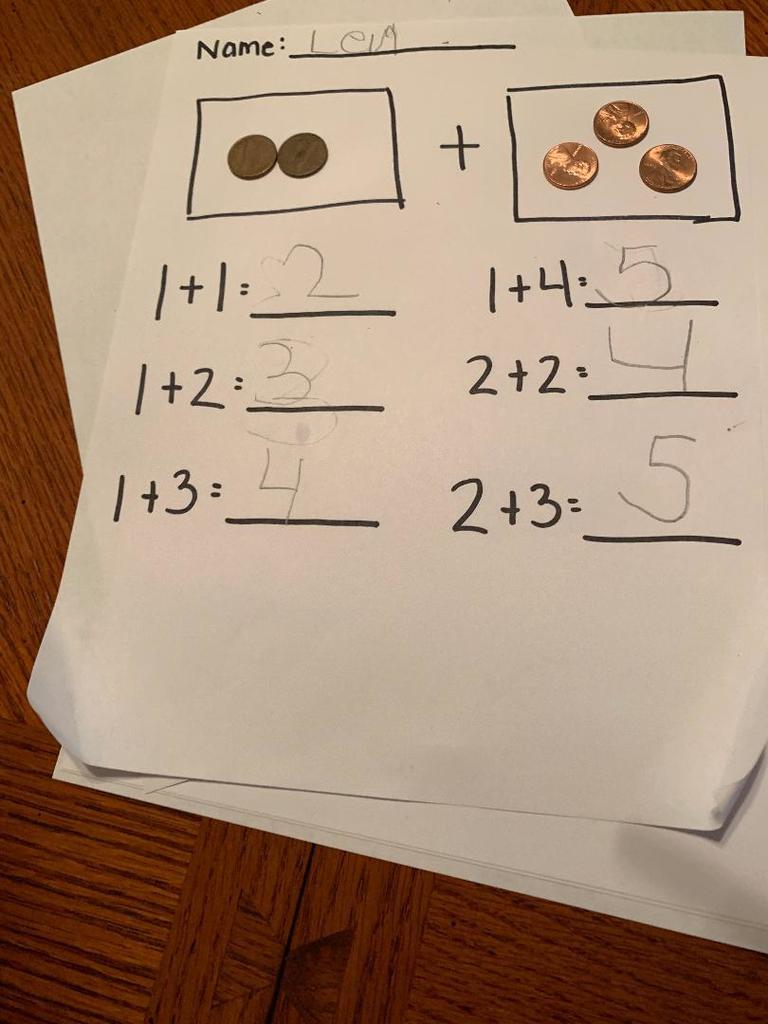 The First Grade "buried" the Alleluia for Lent. Since they weren't able to "unbury" the Alleluia at school, they made Alleluia posters to celebrate this joyous time in our faith.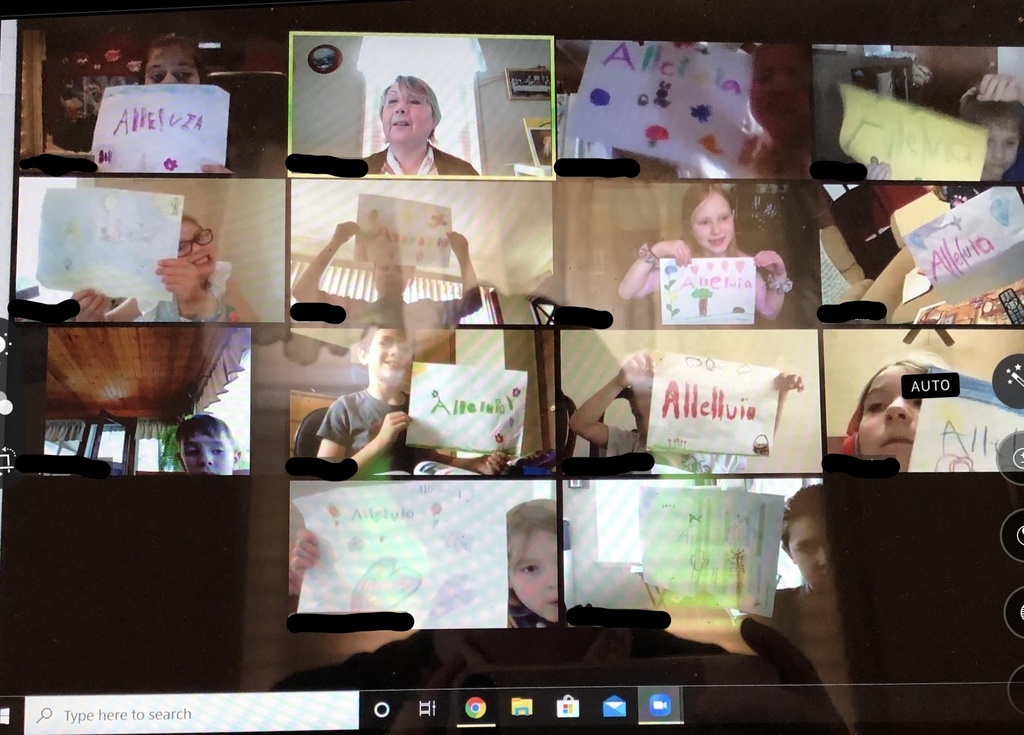 Mrs. Butler shared a photo of the Divine Mercy with her Level 6 Religion Class. She asked them to color them and display them at home so that others could see them and pray. The Divine Mercy Novena begins today. Here are a few examples.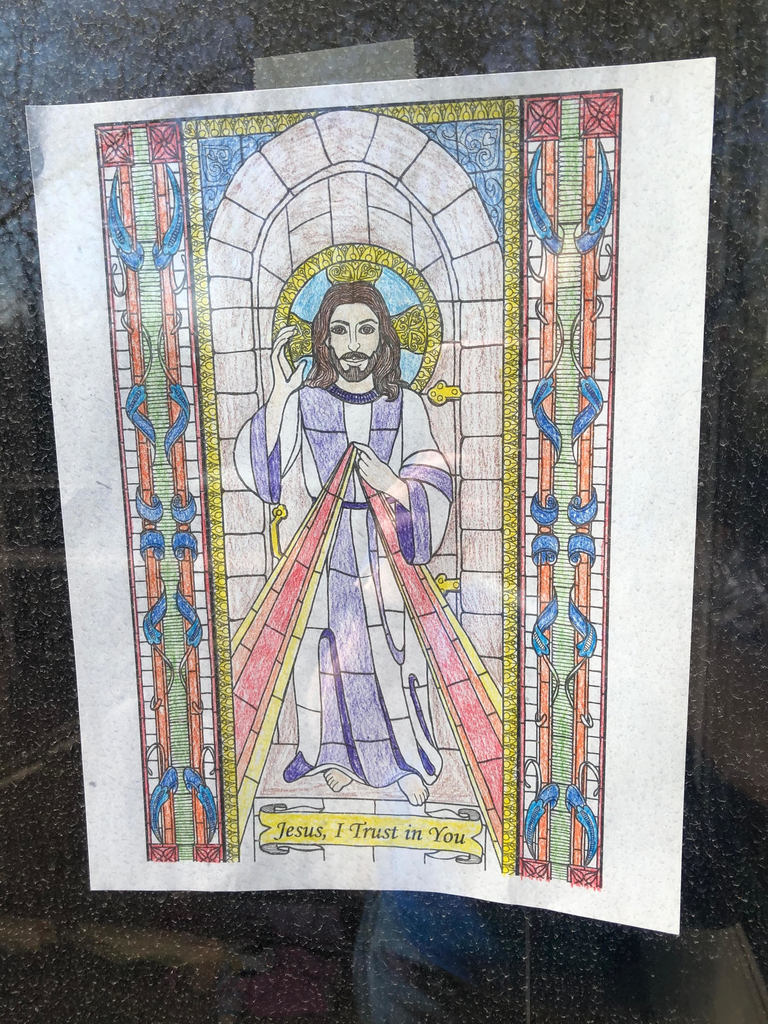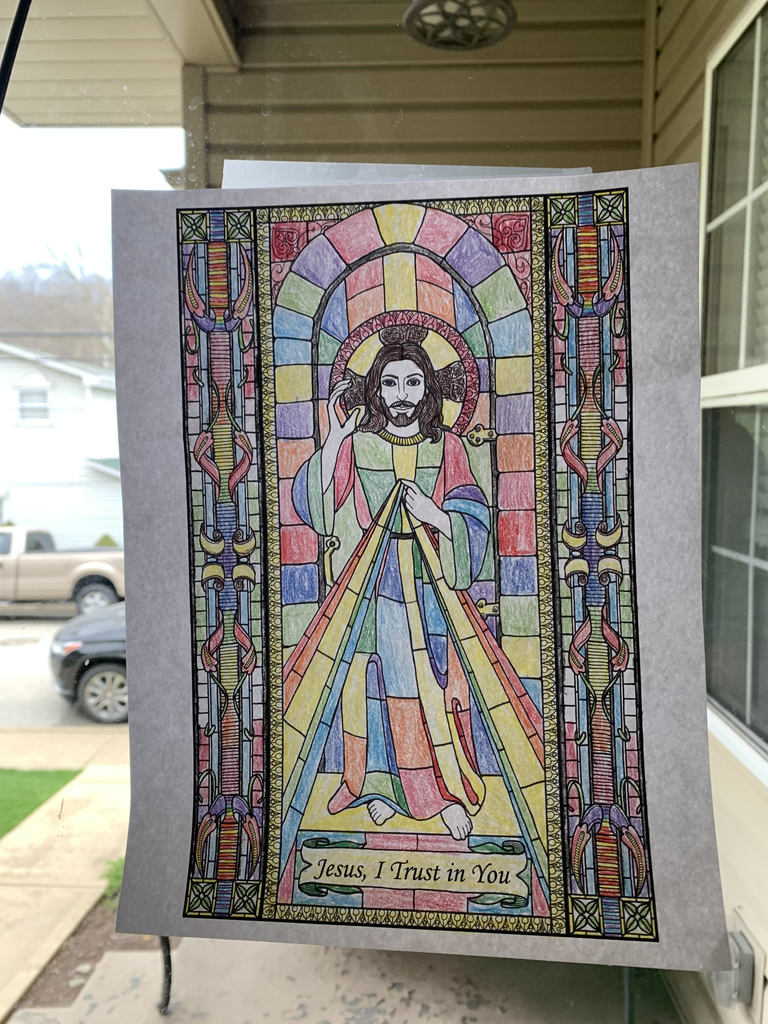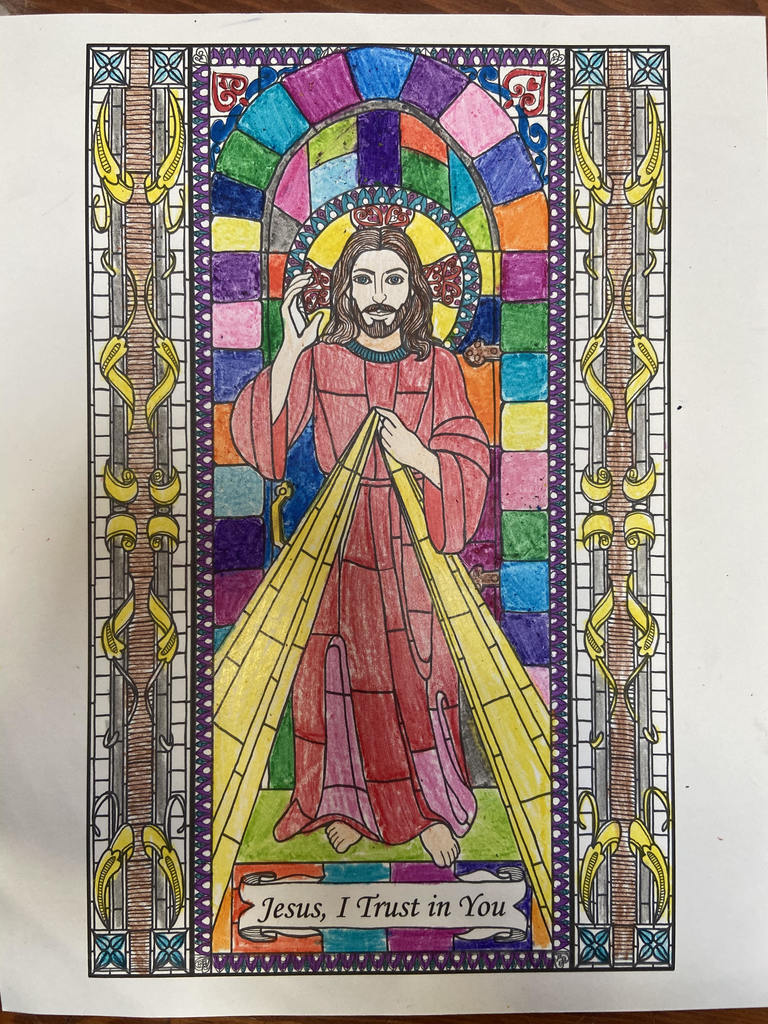 Prayer for the World Today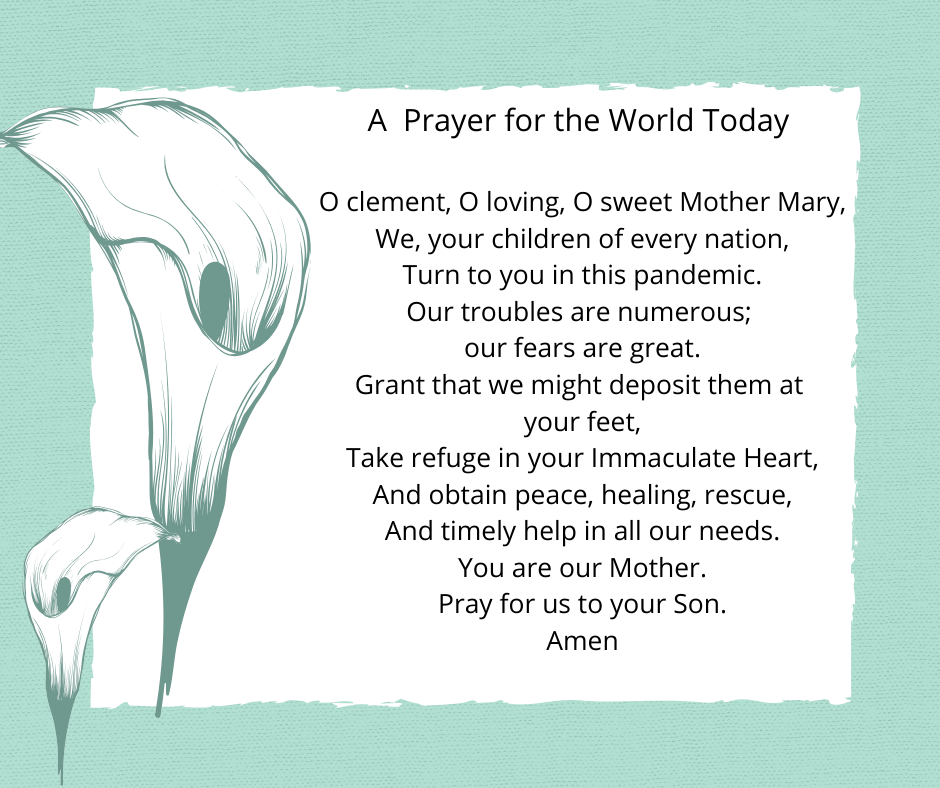 The first grade began their Rainbow Journey of Lent together in their classroom when they discussed that red was the "Heart of Love" and how they can show love to others. They ended their Rainbow Journey of Love together with their class online when they discussed that purple is "Forgiveness" and how they feel when they are forgiven and when they offer forgiveness. The first grade also discussed how God's love and forgiveness for us is far greater than we can ever give, receive or imagine. God loved us so much that He gave us His only Son so we can have our sins forgiven. Just like the rainbow is a symbol of hope, Lent and Holy Week, though a time of sadness, give us hope for our eternal happiness with God.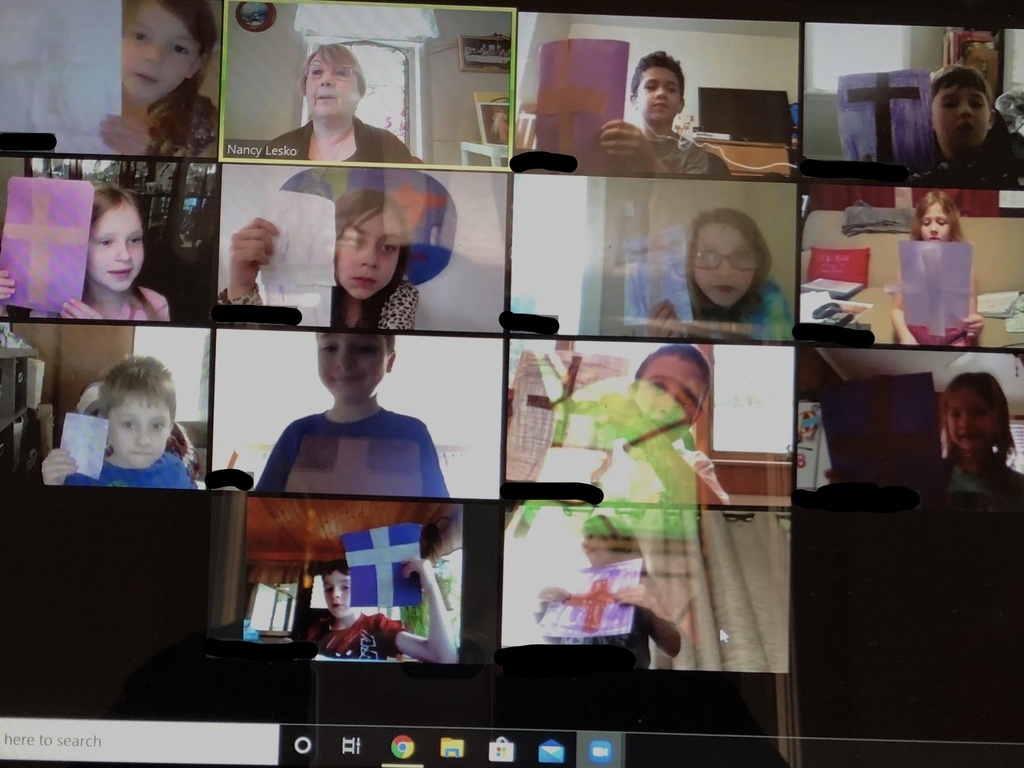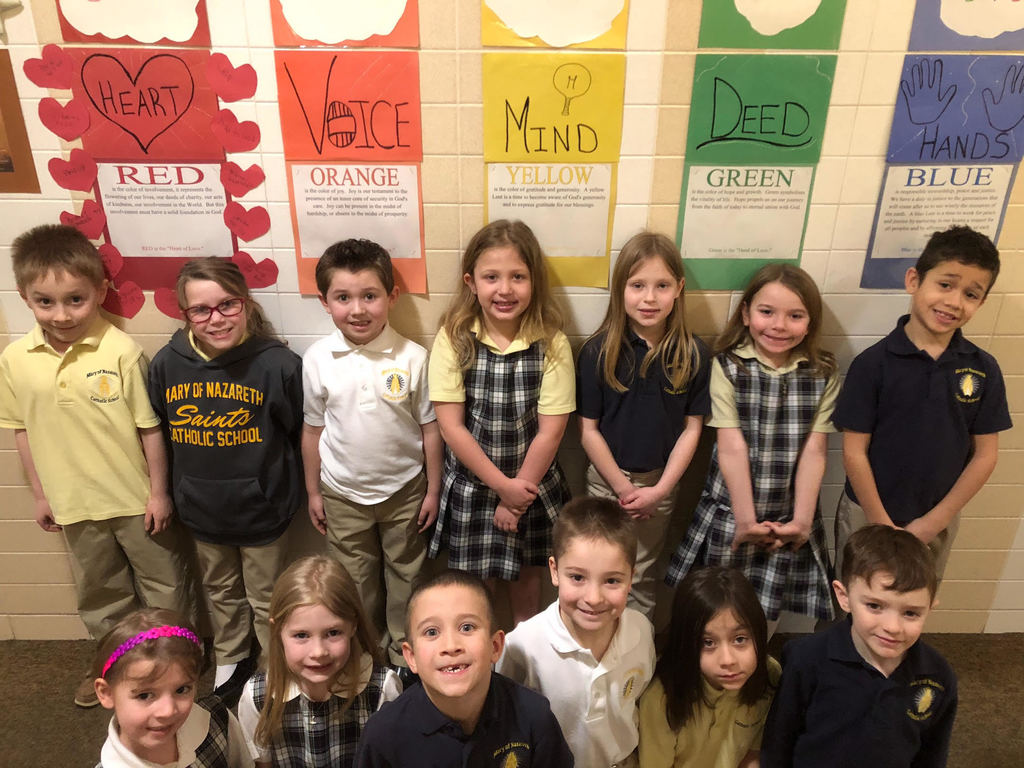 The little chics in Mrs. Guthrie's Science Class are growing up fast. They are already two weeks old and feathers are starting to show!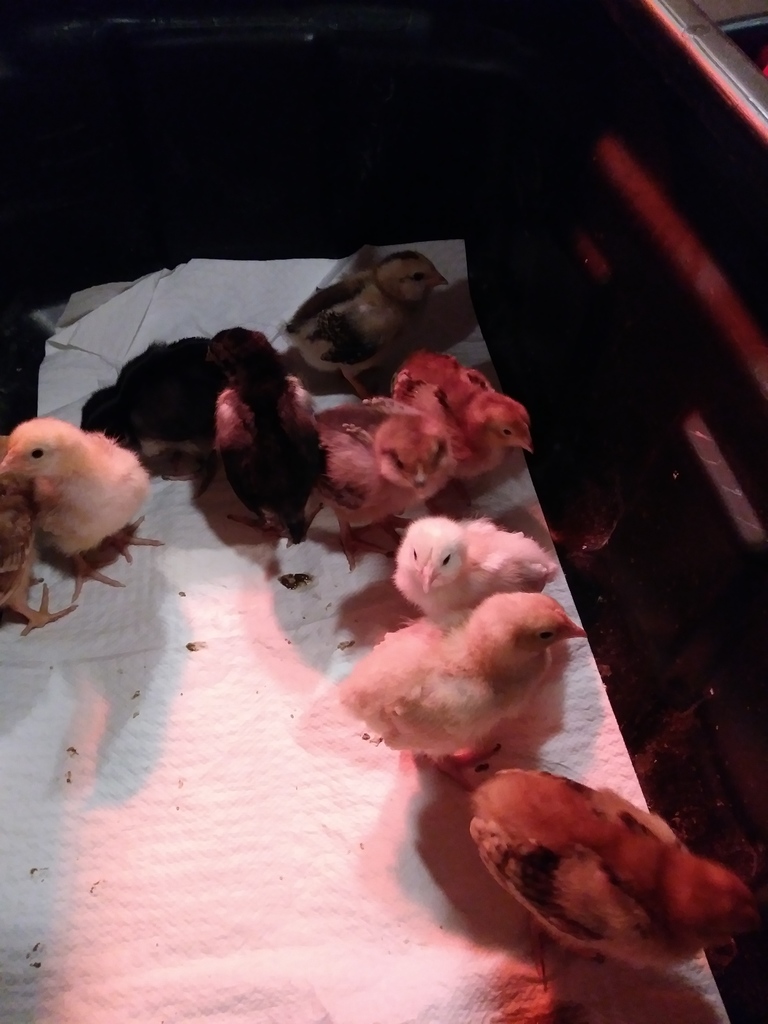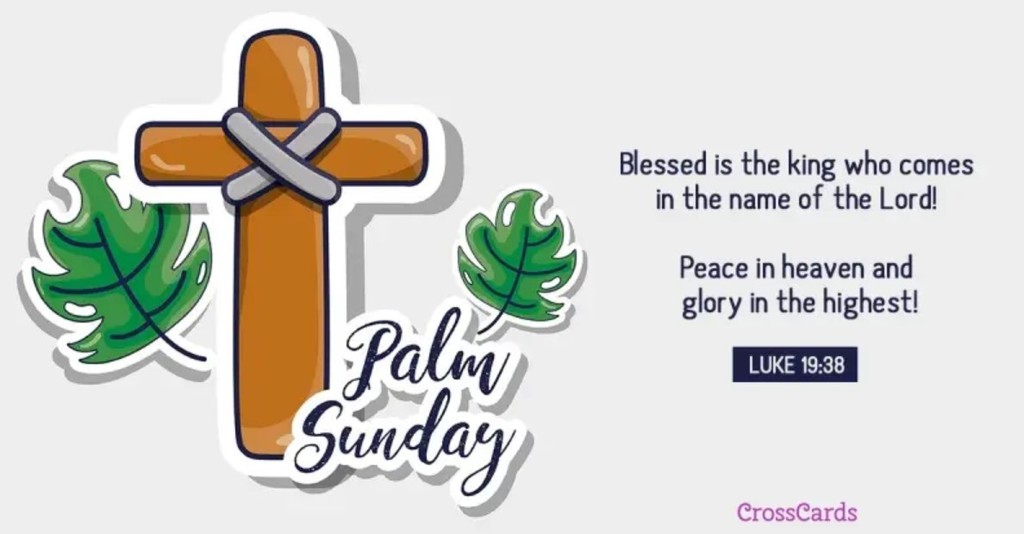 Preschool 4 had a virtual ice cream party to finish the letter "I" week!

7th Grade attended a virtual Stations of the Cross, with a familiar face, using an online booklet and a recorded video.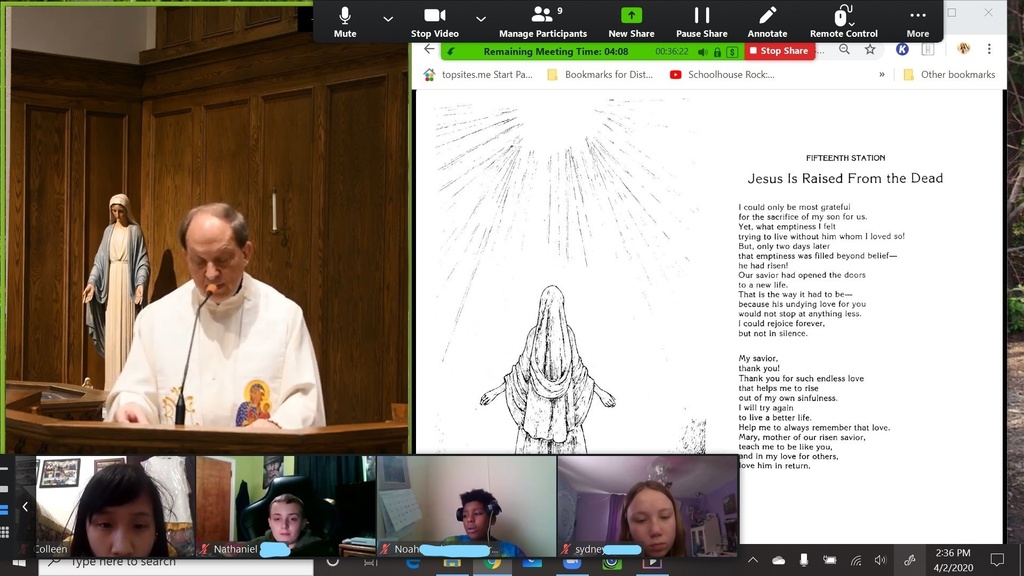 Sharing their beautiful smiles are sisters, Addison and Addlyn. They are doing a terrific job learning from home!