Thank you Mia and Livia for coming to Mary of Nazareth for a Shadow Day. We enjoyed having you with us today. Hope to see you next year.

Welcome East Catholic Students, Livia and Mia who will be shadowing at MNCS

Open House for East Catholic Families February 10, 2020 6:30 p.m. Please join us for Q & A and to meet families and make friends.

We have been blessed to have Mr. and Mrs. Anitori's dedication to our school family for many years! Robbie is currently in 8th Grade and will soar with the Eagles at Serra Catholic High School in the fall.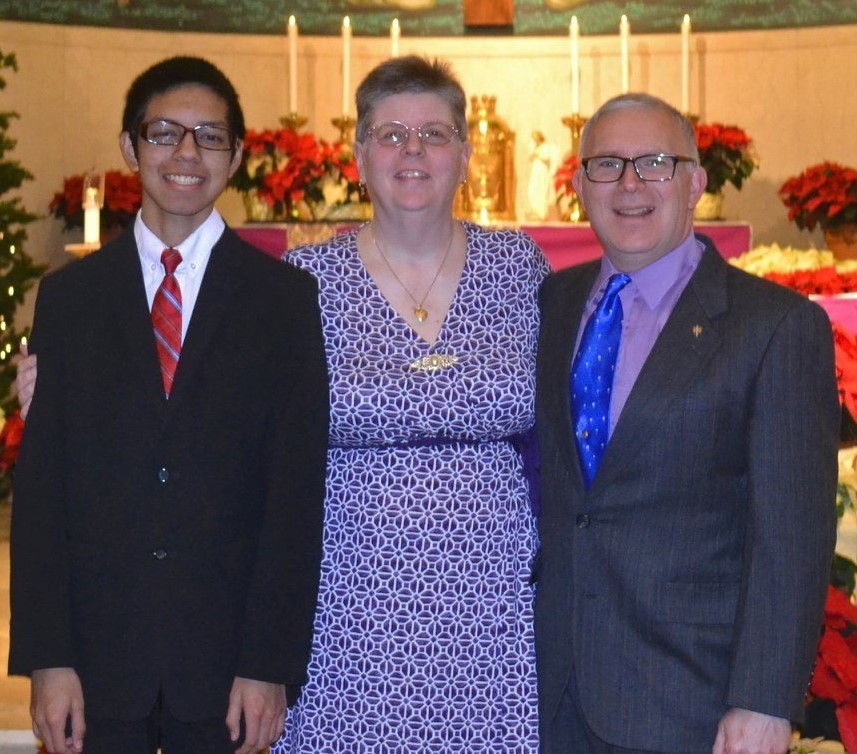 Don't forget to come to Open House tomorrow, Thursday, January 30, 2020. 6:30-8:00

20 BAGS! That is a whopping 500 pairs of shoes that will be helping those in need! That's how many Noah and J.J. are reporting we have ready to go. Please keep those shoes coming!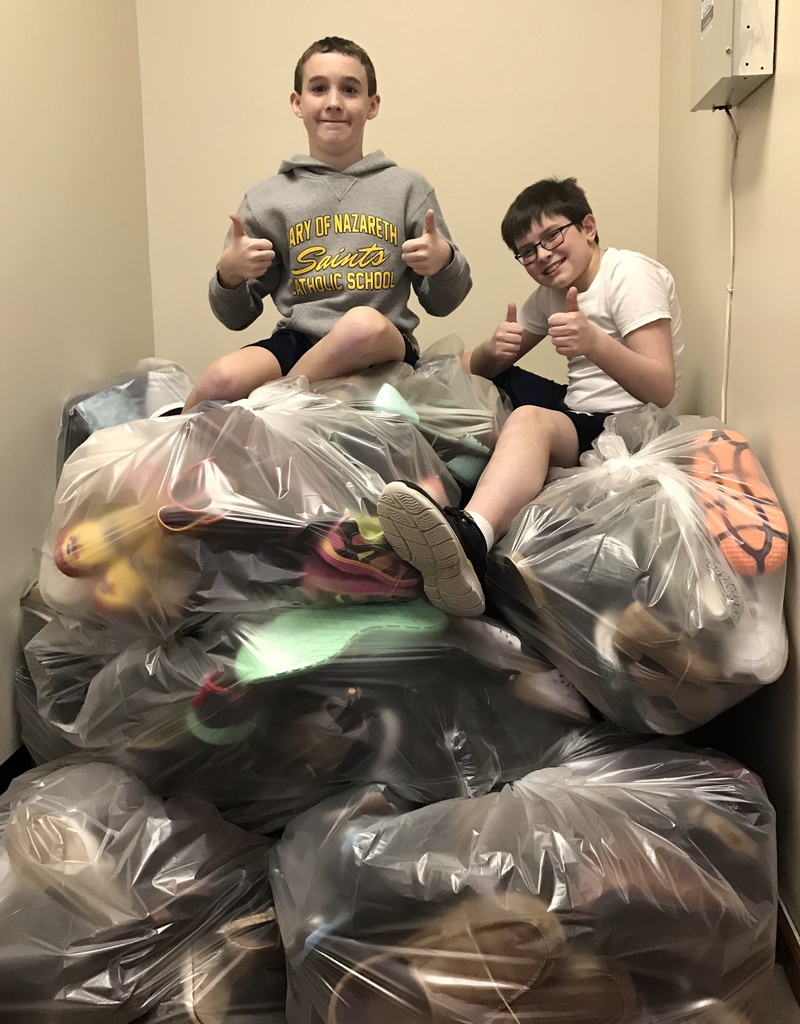 Sixth Grade students got to work getting shoes prepped for our shoe drive. Our numbers are growing! We still need MORE! Please send in your new and gently worn shoes TODAY!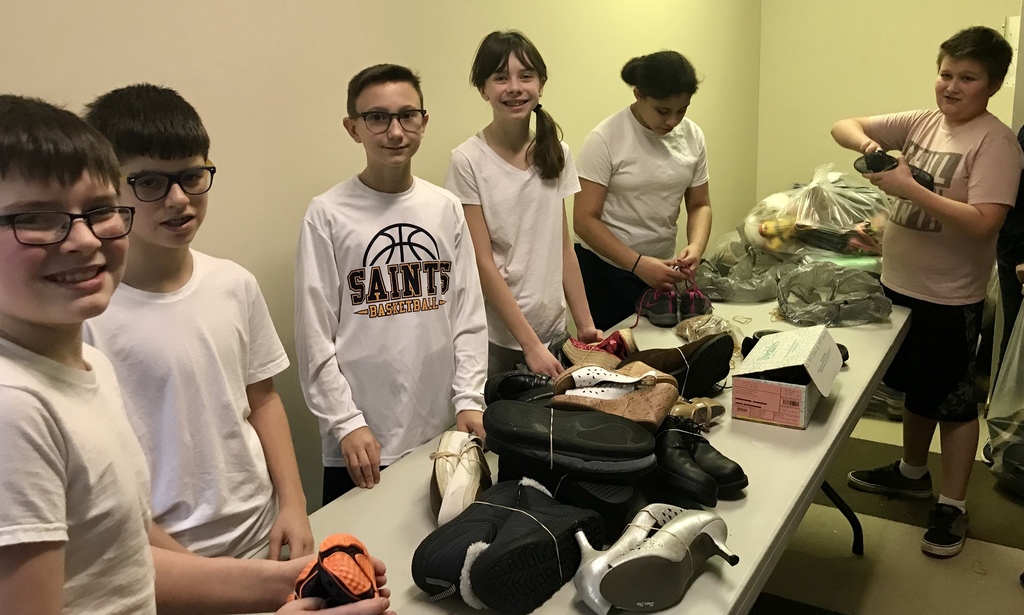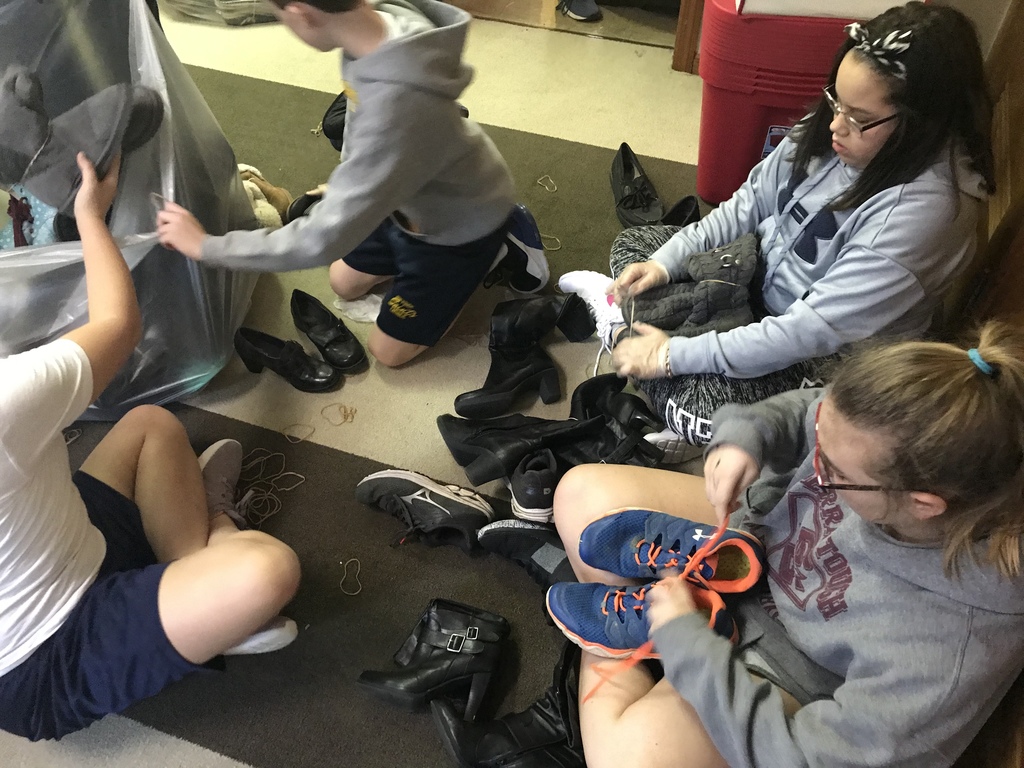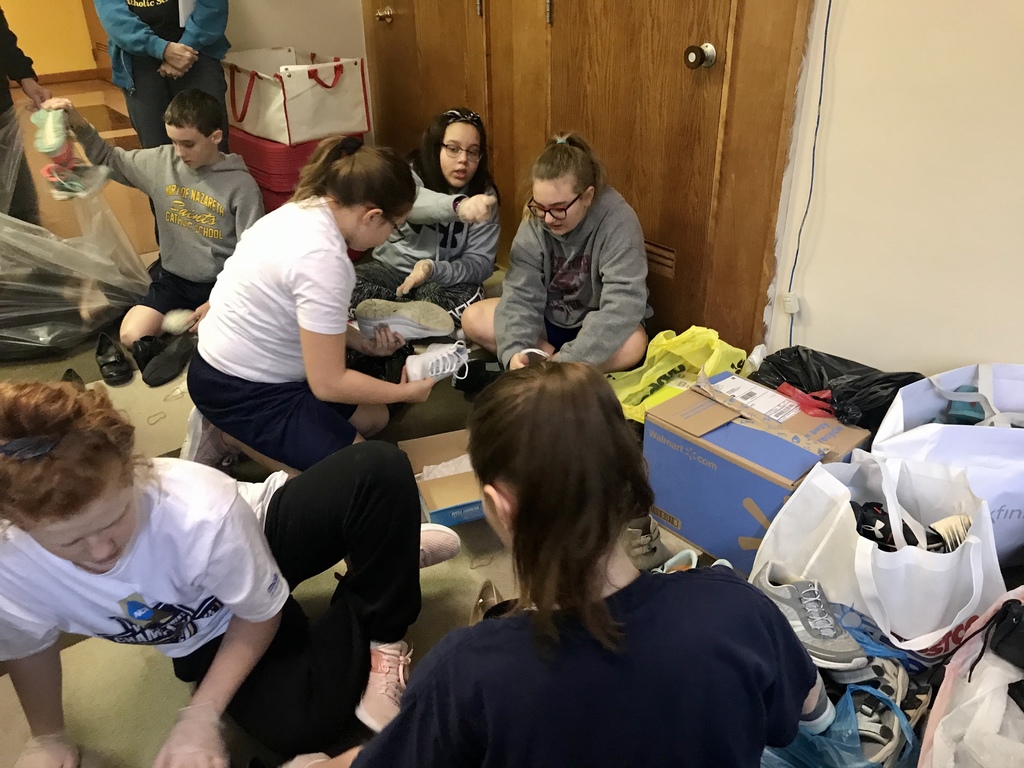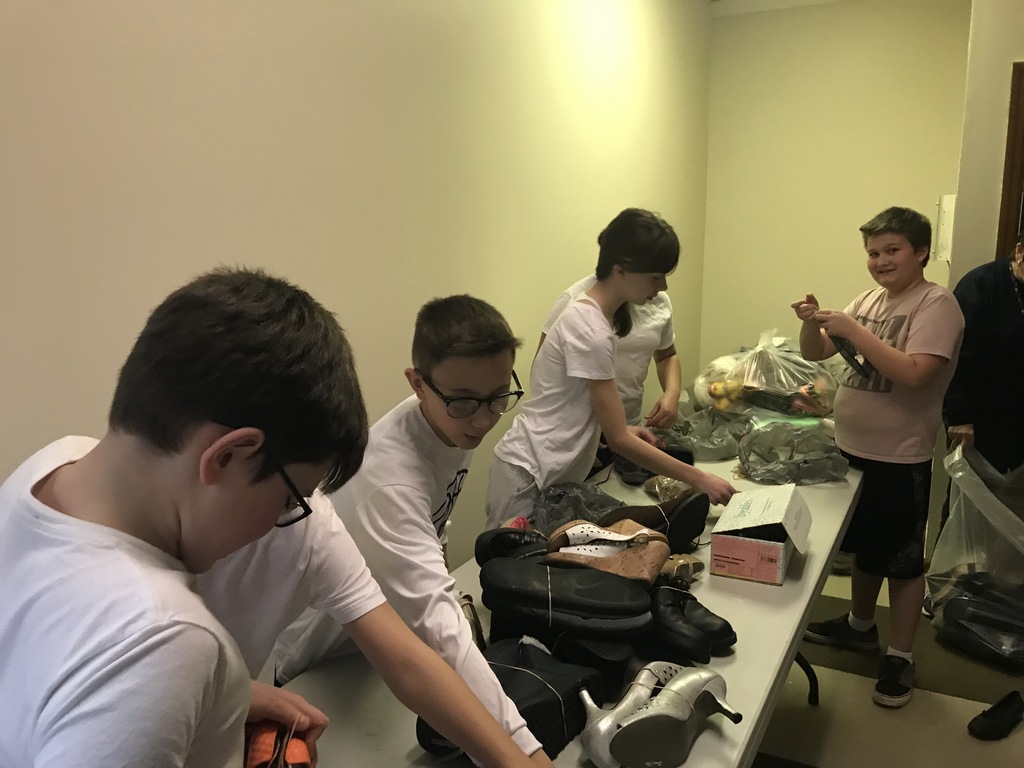 Read the wonderful things the Davis Family has to say about our school on our first Family Friday.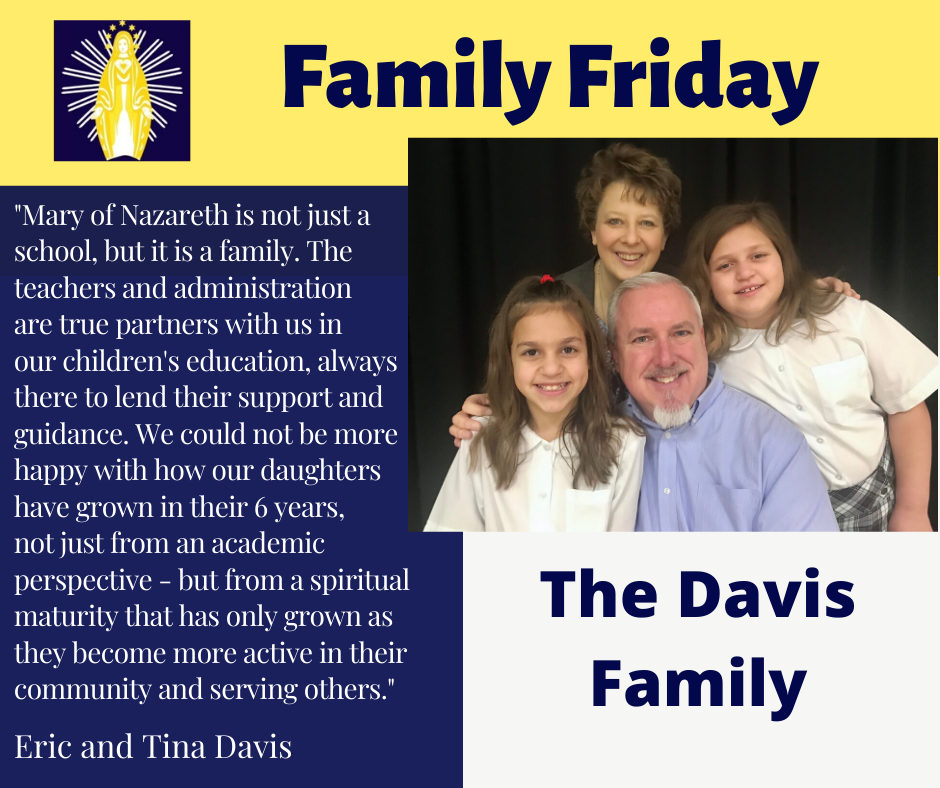 Mary of Nazareth Catholic School has a new look and feel for the school website. The exciting reveal will be coming very soon. There may even be a way to have everything MNCS in your pocket! Stay tuned......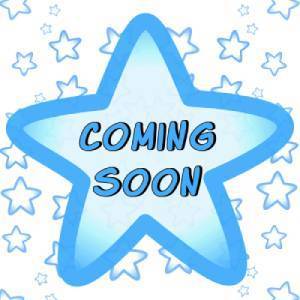 Our Shoe Drive begins on January 15th. Help us reach our goal of 200 BAG! (25 pair in each)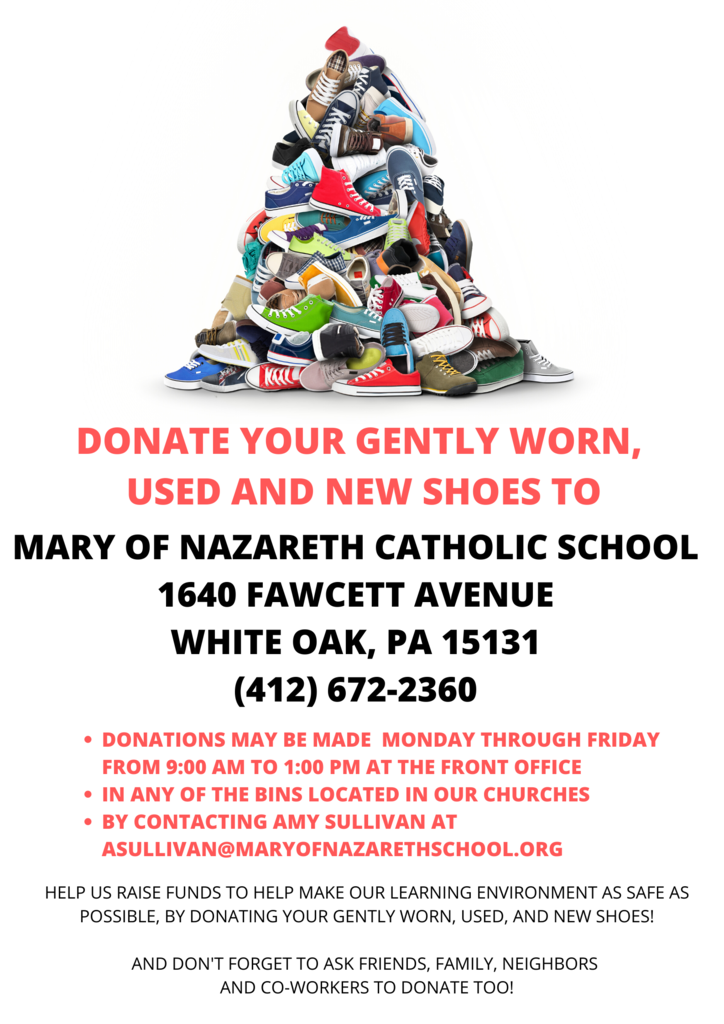 Tickets for the Father/Daughter Dance are now on sale! The cost per person is $15.00. All tickets must be purchased in advance. Don't miss out on this magical evening!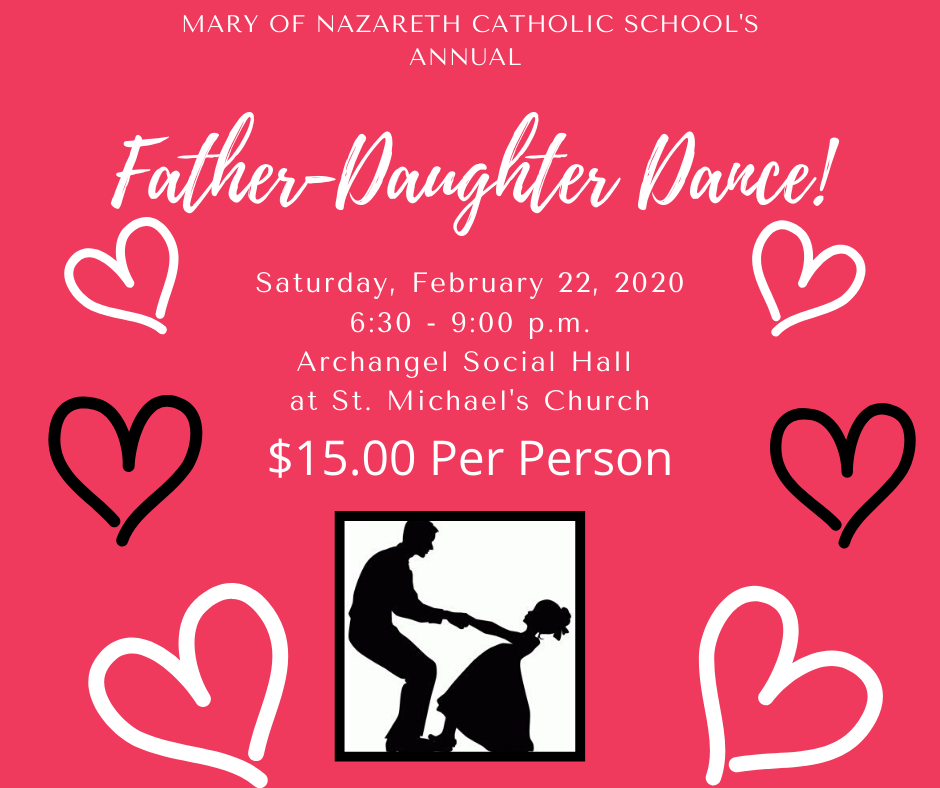 Check us out on the cover of the latest INCommunity Magazine. Every year our school family looks forward to ushering in the Christmas Season at the City of McKeesport's Salute to Santa Parade.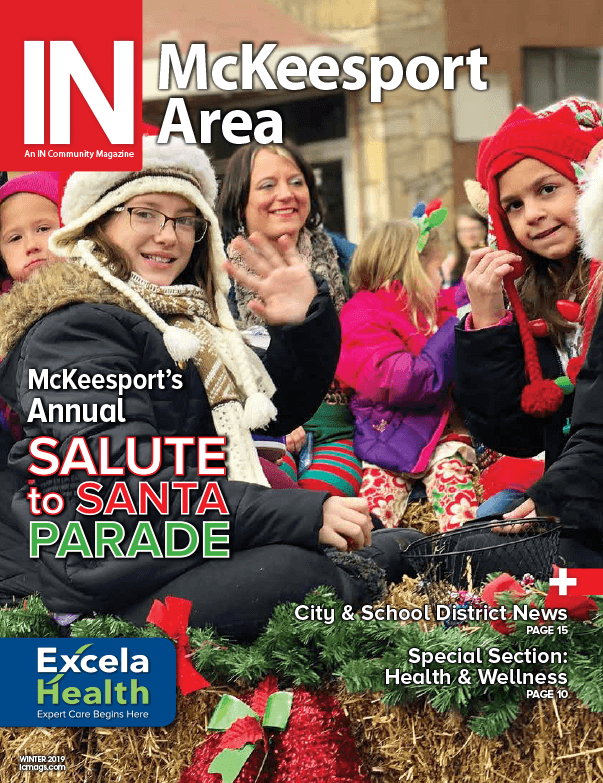 On Saturday, December 14th we hosted our annual Supper with Santa. Children of all ages had dinner, wrote their letters to Santa and made reindeer food. Santa took time from his busy schedule to stop by and hear our Christmas wishes!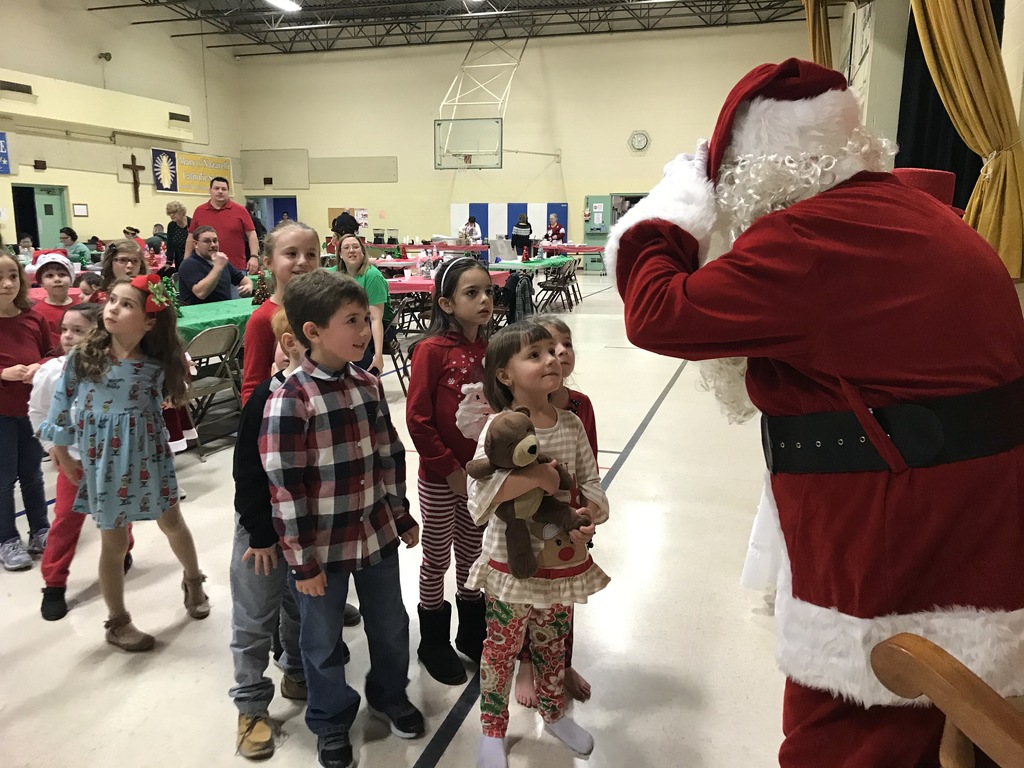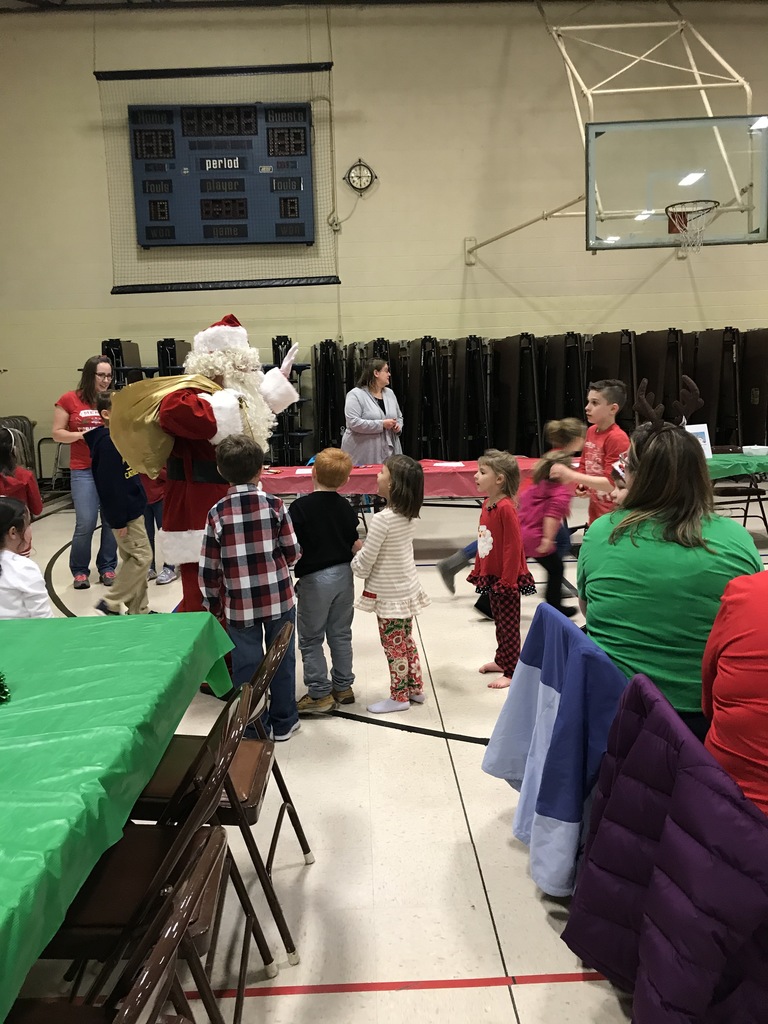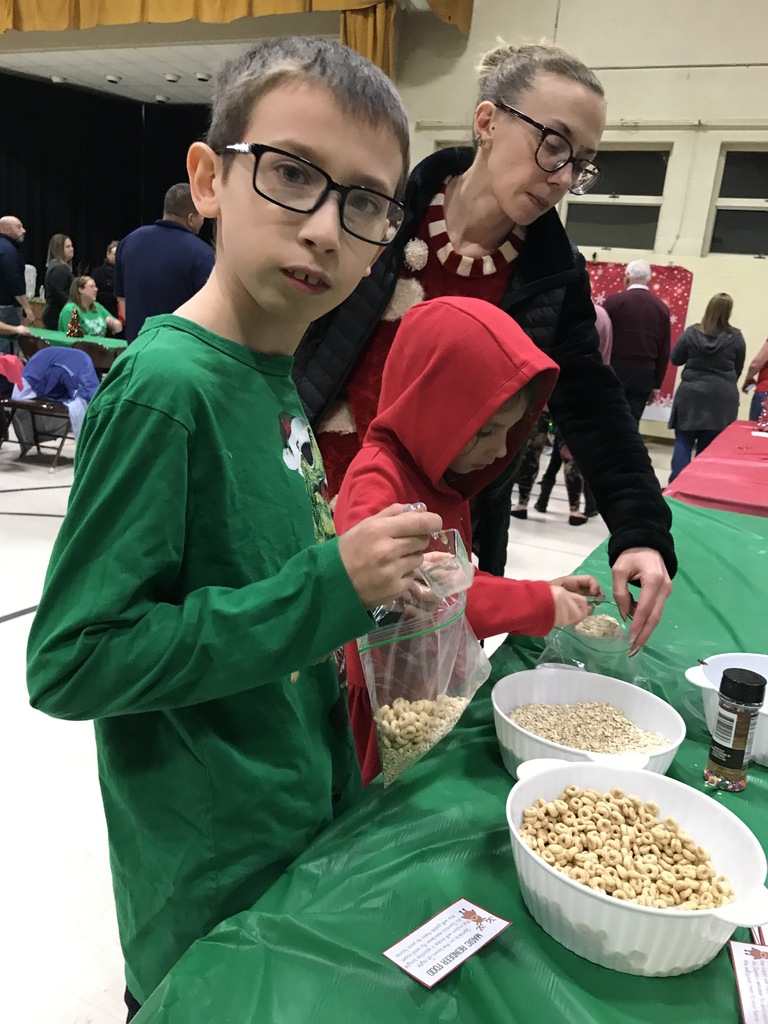 Students of all ages we able to do a little Christmas Shopping at our annual Santa Shop. Thank you to Mrs. Tina Davis and Mrs. Mary Ann Anitori with their helpful "elves" for working so hard on this special event.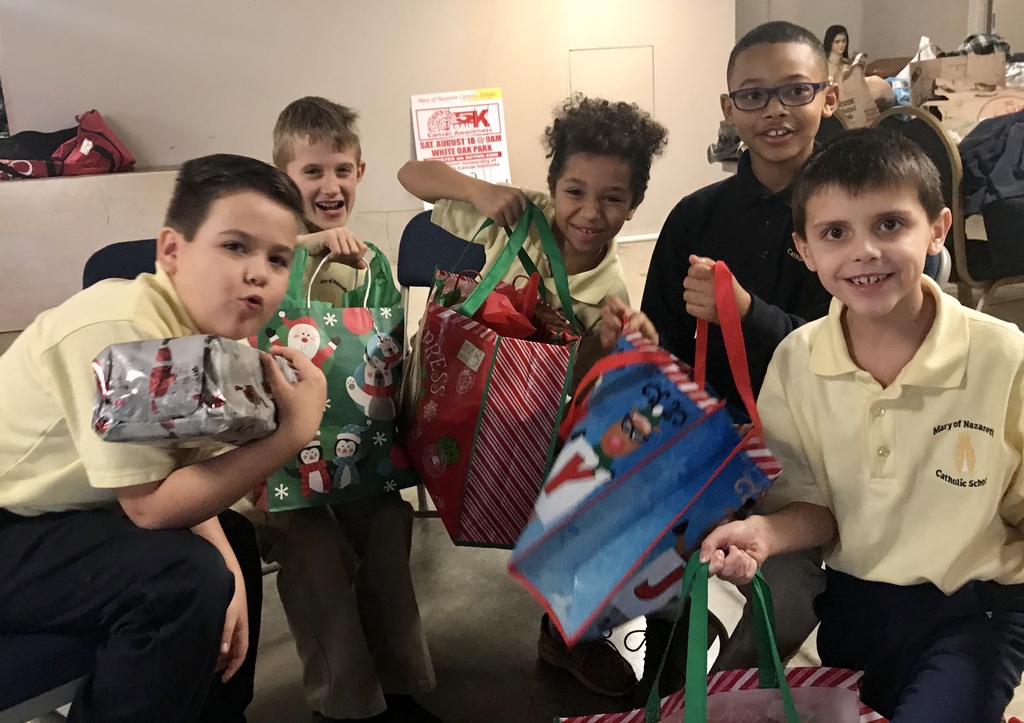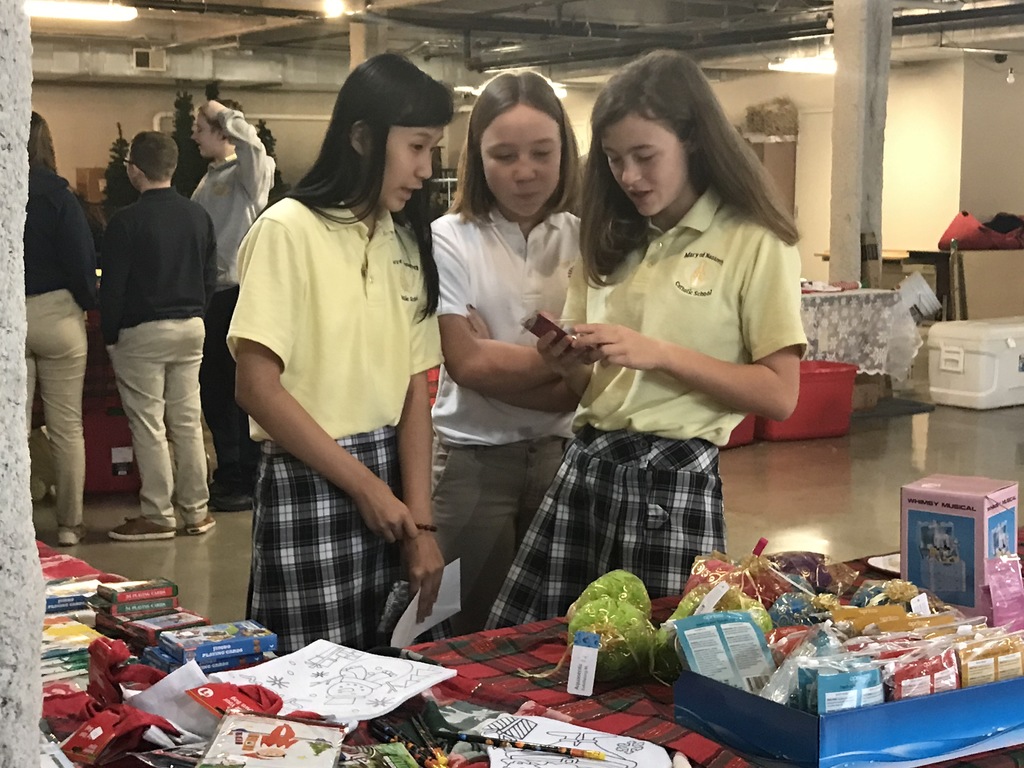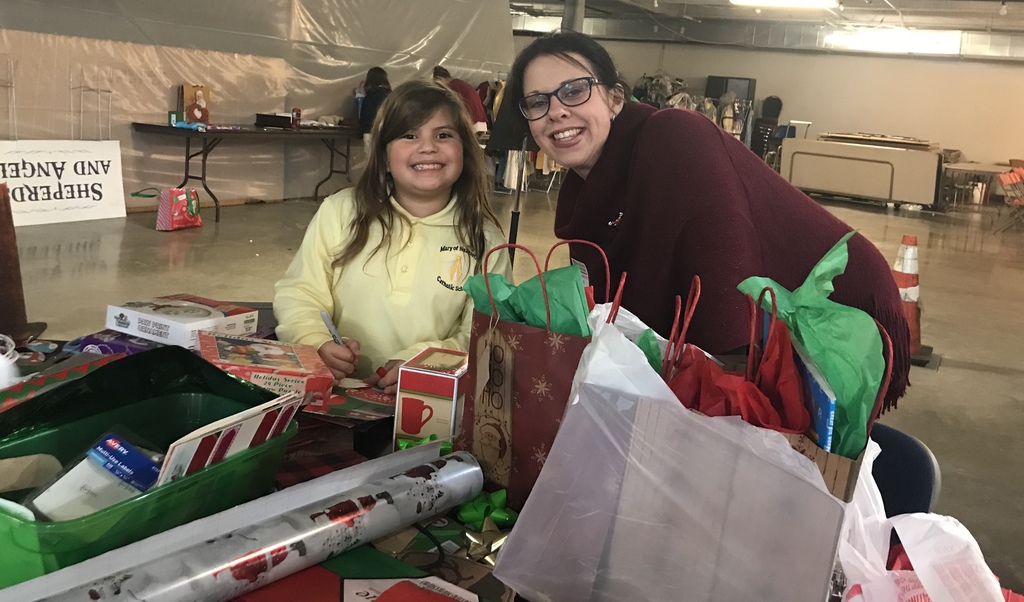 On Sunday, December 8, 2019 Mary of Nazareth Catholic School hosted our annual Drive-Through Living Nativity. The students depicted events in the life of Mary and Joseph that lead to the manger where we had live animals. Our student, once again, did an amazing job.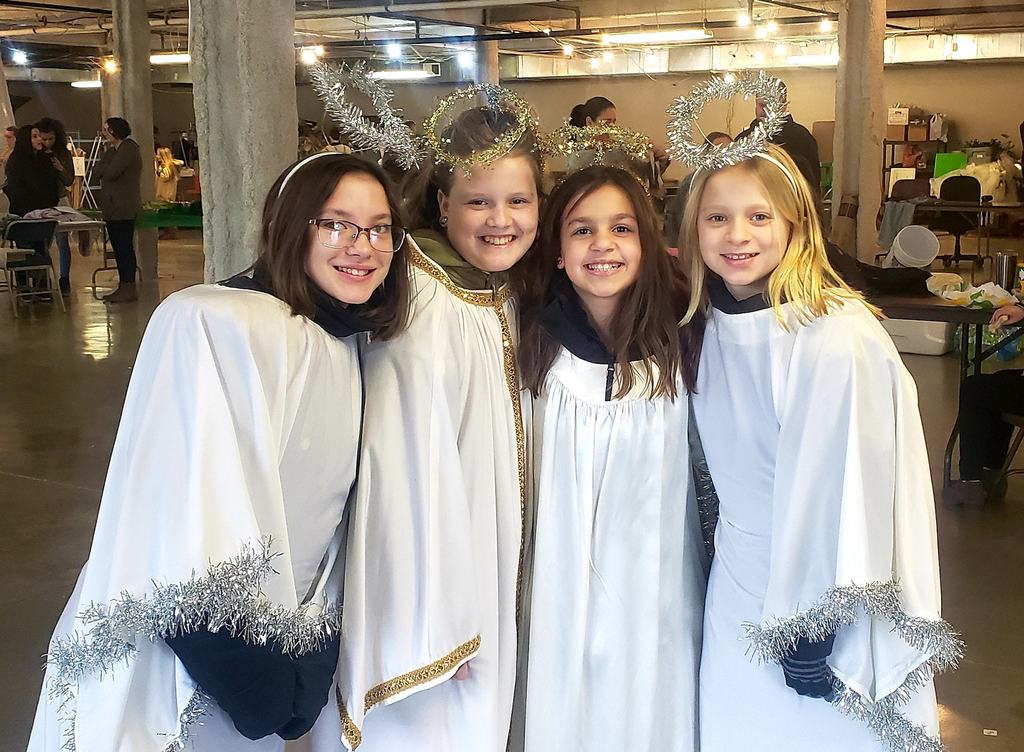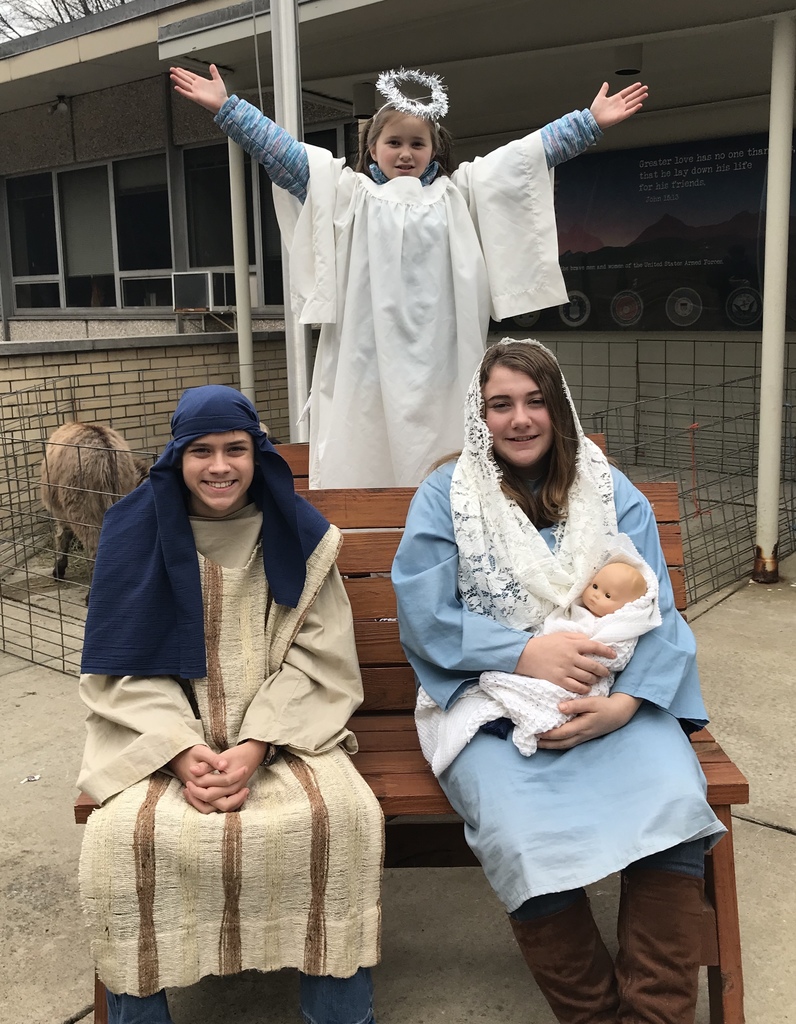 Thanks to all of you who Shoparoo, we received over $500.00, which allowed us to purchase new blinds for three classrooms. This project would not have been possible without David Zapata. Mr. Zapata graciously volunteered his time, talent, and treasure to install the new blinds.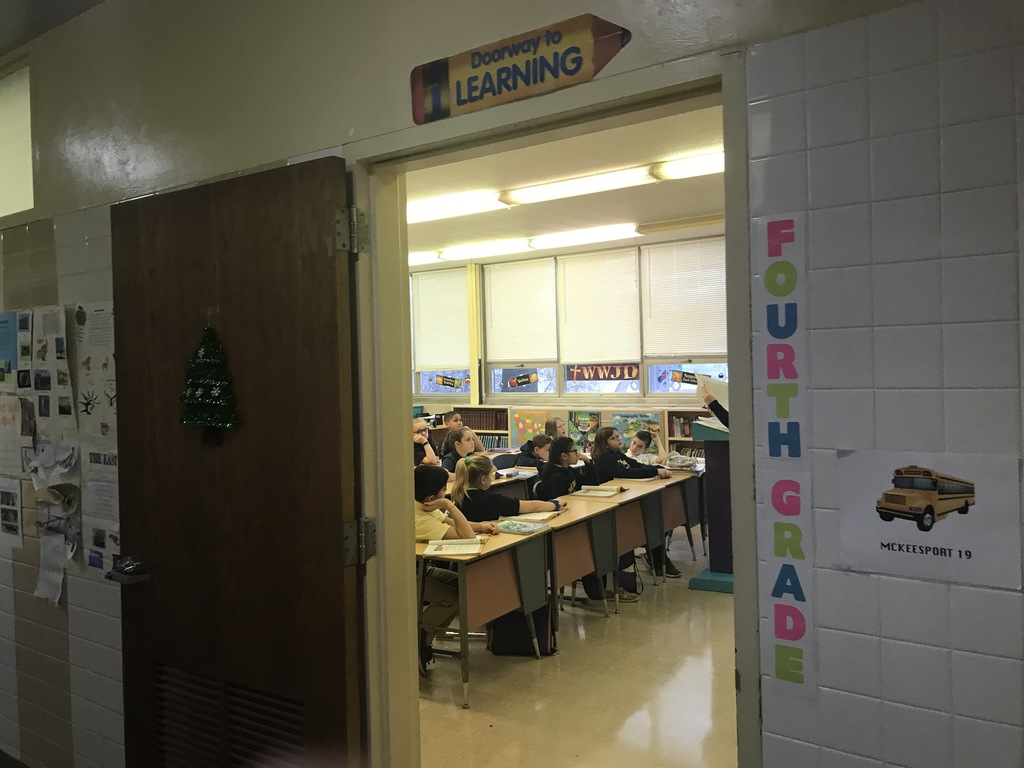 We are popping our buttons because we just received a $1000.00 grant from Target and an $8000.00 grant for safety and security. Kudos to our Development Director, Amy Sullivan

Congratulations to our students for their first place ribbon at the Festival of Trees and to our Girl Scouts for their first place ribbon at the same event.