EDIT MAIN
Mission Statement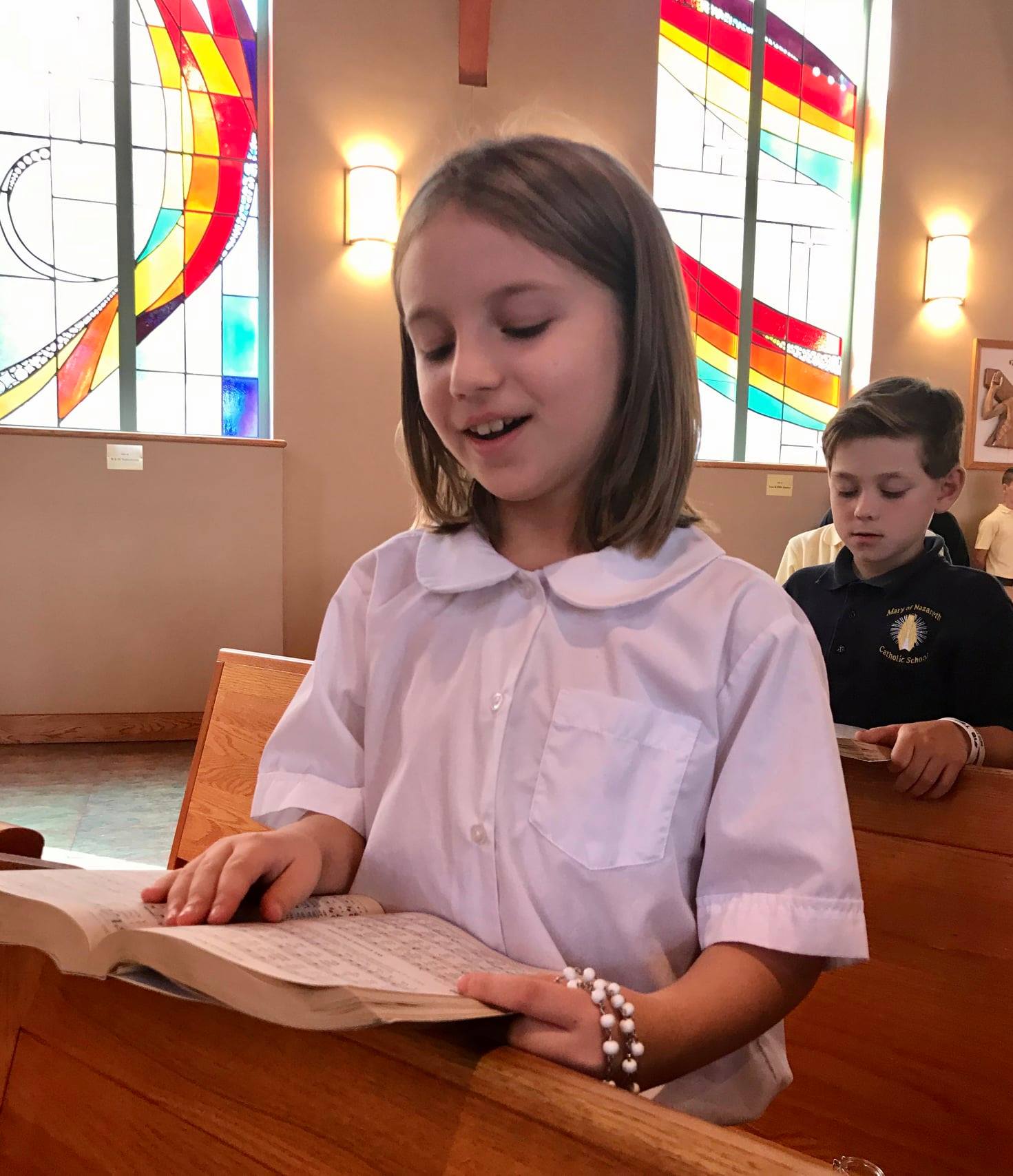 The Mary of Nazareth Catholic School community exemplifies the highest academic and catechetical standards of excellence. Our students participate in a challenging academic program that uses cross- curricular lessons to enhance their faith formation. We encourage our students and families to live according to the Gospel of Jesus Christ, which is centered on our Eucharistic celebrations and expressed, through Catholic Social Teaching in our school, in our parishes, and in our communities.
Philosophy
The educational philosophy of Mary of Nazareth Catholic School is to encourage children to grow and mature in the faith according to the Gospel of Christ. Accordingly, children are expected to become witnesses to Christ in this world. Because the spiritual values of a Catholic education are often counter to the materialistic values of society, the education of each child must involve his or her whole being: soul, mind, and body.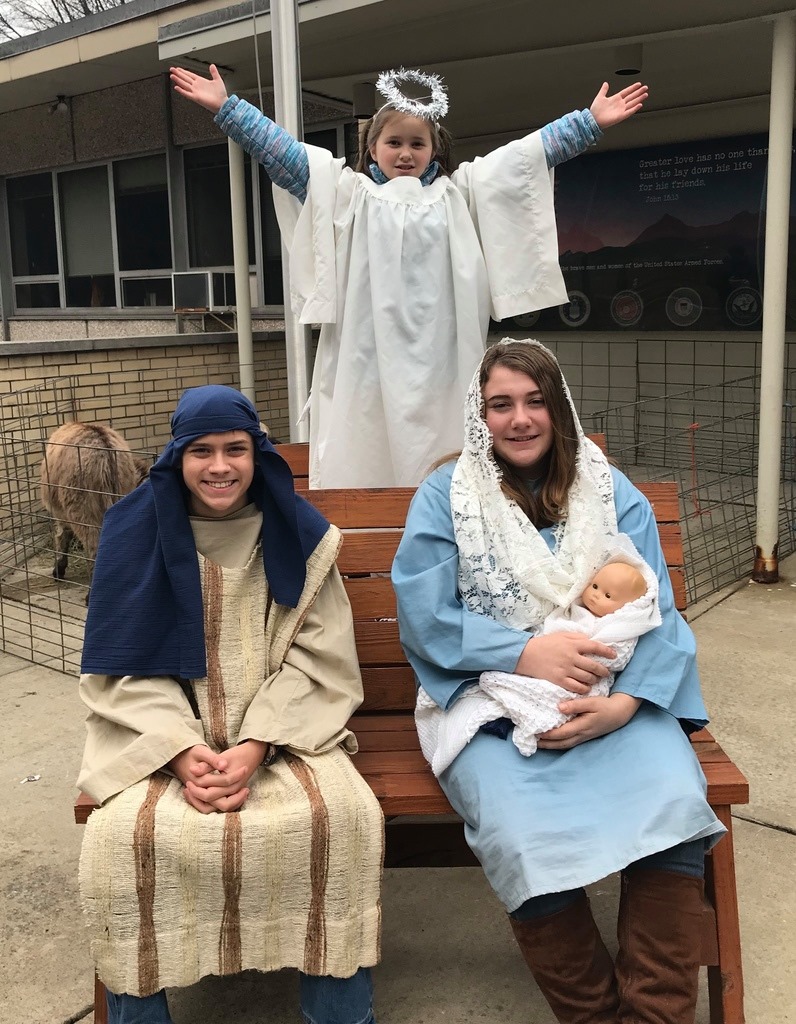 In line with the foregoing views, Mary of Nazareth Catholic School espouses a philosophy of education embracing the basic tenet that each child is an individual with special gifts, abilities, and talents. In each child, therefore, will be instilled certain Catholic beliefs, ideals, and values leading to the expression of one's gifts, abilities, and talents in service to the world as a Christian witness.
It follows, then, that a curriculum based on such a philosophy will be deeply sensitive to the special gifts, abilities, and talents of the individual child. A curriculum of this kind is called continuous progress. Underlying the curriculum is the concept of continuous,individual learning, reflected in a teacher's outlook on each student. Recognition of individual differences in learning style, rate, and capacity reinforces the belief that deduction is an individual phenomenon unique with each person. The basic challenge for the administration and faculty is flexibility in order to accommodate the needs of each student. Integrated with the program of study is an emphasis on worship as a reflection of values and a manifestation of faith.
For the successful implementation of such a philosophy, parental and communal support is necessary. Parents interacting with administration, faculty, and community have a crucial supportive role.
Philosophy, curriculum, and participants --- all interact dynamically.
School History
Mary of Nazareth Catholic School has been established in accordance with the school laws of the Commonwealth of Pennsylvania and the recommendations and regulations issued by the Department of Education and the Diocese of Pittsburgh Department for Schools. Both the Diocese of Pittsburgh and the Pennsylvania Department of Education certify the faculty. In addition, the Middle States Association of Colleges and Schools and the National Catholic Education Association accredit the school.
Mary of Nazareth Catholic School is a Catholic consortium elementary school, made up of eight parishes and is a part of the Pittsburgh East Regional Catholic Elementary Schools. It was founded in 2012, as a merger between St. Joseph's Regional Catholic School, established in 1984 and St. Angela Merici School, established in 1961 with educational programs for children from preschool through eighth grade.
The educational program meets the standards set by the Diocese of Pittsburgh and by the Pennsylvania Department of Education.
No child will be denied admission to appropriate educational programs on the basis of race, color, sex, creed, or national origin.